Main content starts here, tab to start navigating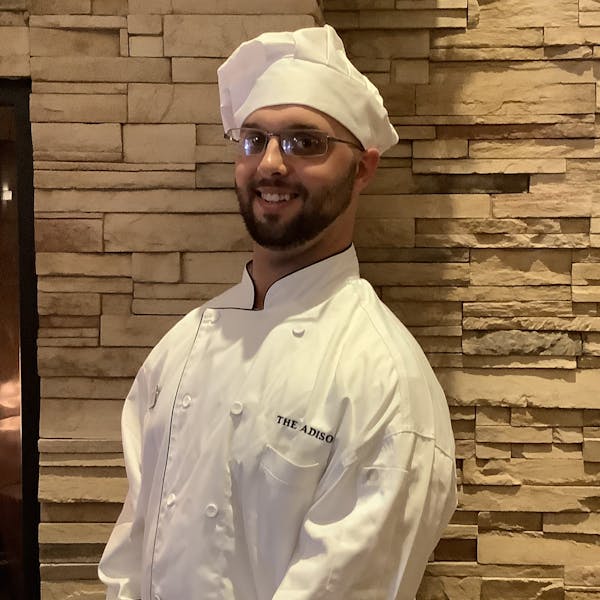 Tyler Wilhelm
Head Chef
Head Chef Tyler Wilhelm is a South Jersey native who knew early of his inclination towards the culinary arts. While he participated in traditional sports growing up, his heart always led him to the kitchen where learned and perfected family recipes and began to create his own dishes that were enjoyed by all who indulged.
At the age of 15 he took the first steps towards his career when he found work at his families favorite Italian restaurant. Being introduced to a professional kitchen environment further ignited his passion for cooking and his career path became even clearer.
Tyler enrolled in a culinary arts school where his focus was on hot foods. He studied international cuisine, bar manger, charcuterie, baking and pastries among other elements of food preparation and presentation. Shortly after graduating The Madison was fortunate to bring his talents on board.
Admired and respected by his coworkers for his drive and knowledge, Tyler quickly established himself as an integral component of The Madison kitchen staff. He worked and trained in the Cafe kitchen before his first promotion came to banquet kitchen manager. Shortly thereafter he was again promoted to Sous Chef for The Madison. When the opportunity came to assume the Head Chef position, it was another smooth and seamless transition to his new leadership role that he diligently prepared for during his decade of studying and service.
"I've always been driven to create and explore in the kitchen," noted Tyler. " I am proud to have to opportunity to do something that I absolutely love and enjoy." It's the result passion that Tyler wants his clients to enjoy. "It's my goal for everyone to love our food. We aim to give our customers an enjoyable and rewarding experience when they choose to dine with us at The Madison."